Room3Designs & BellaLili were partners in our latest team swap. The items swapped were:

Black Bead-woven Cuff Bracelet by Room3Designs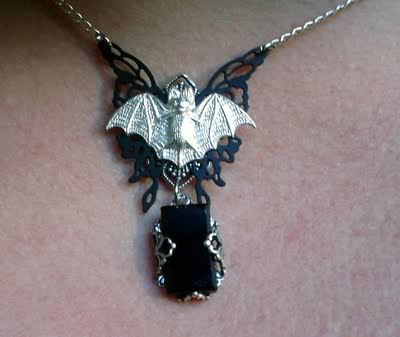 Silver Bat and Black Swarovski Pendant Necklace by BellaLili
♦♦♦♦    ♦♦♦♦    ♦♦♦♦    ♦♦♦♦
Check out what Room3 has to say about it...
BellaLili's communication was most excellent and promptly responded to all my emails. It was an even swap in price range & shipping cost. My necklace arrived in a only a couple days in a beautiful black box with her lovely logo on top.
I'm ABSOLUTELY pleased with this swap! When I first received it, I thought it might be too dainty for me, but when I put it on it was perfect.


I have always loved Bellalili's work & I'm so happy that I finally have a piece by her!