How would you like to own your very own piece of the undead?
How would like to display it on your wall like a hunting trophy??
This is the first of my new set of Zombie Dead Girl Beauty & Brains Wall Hangings!!!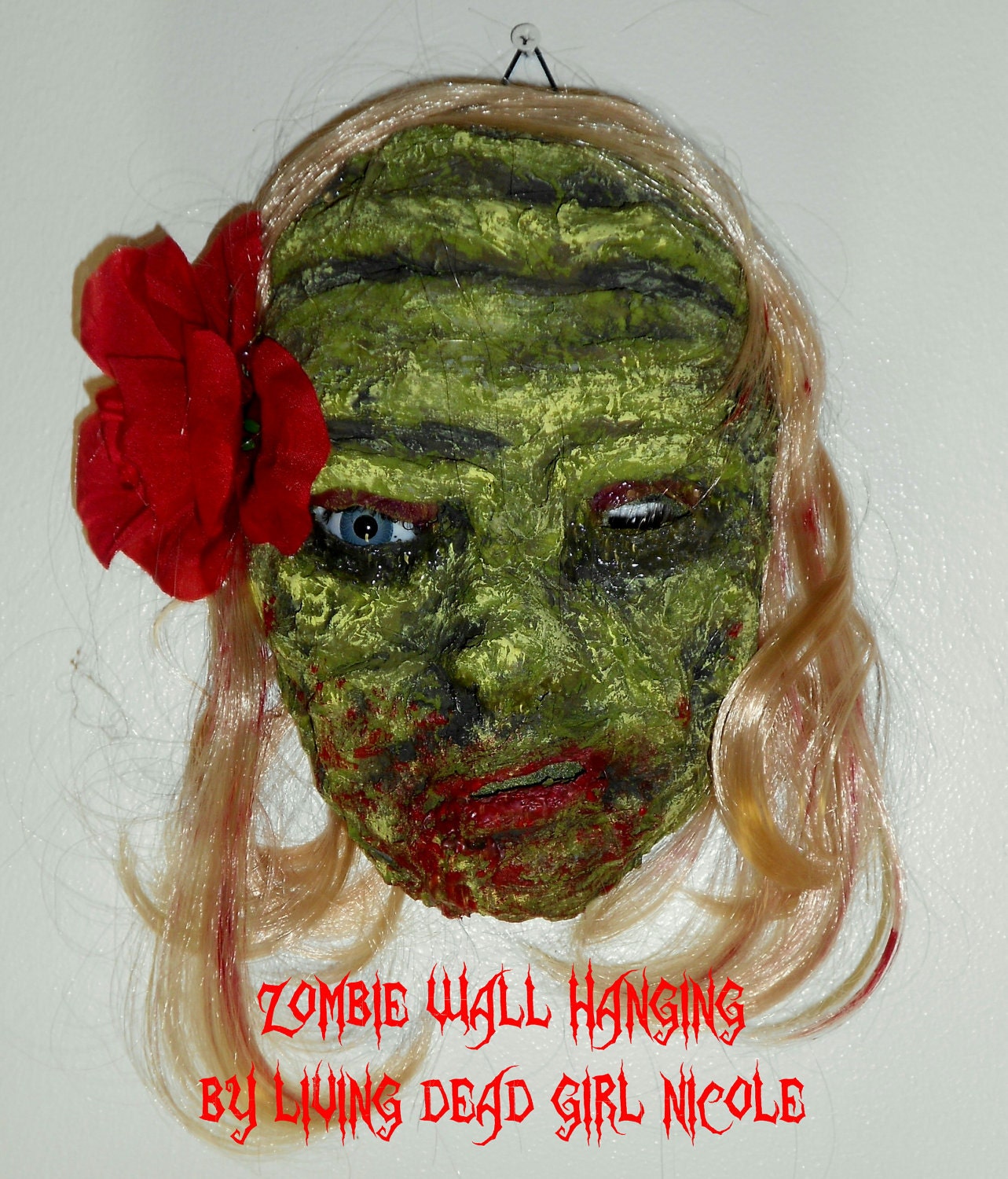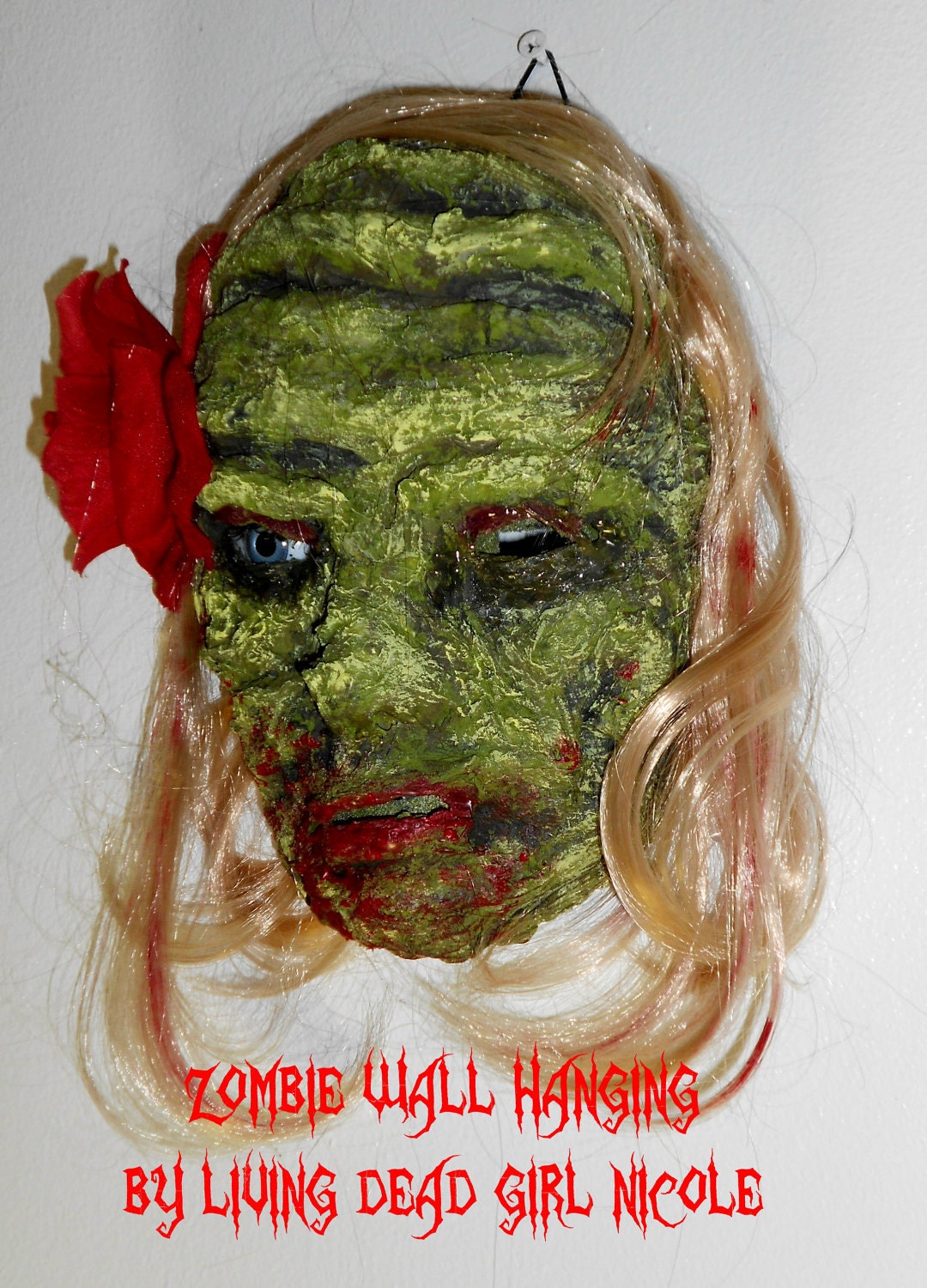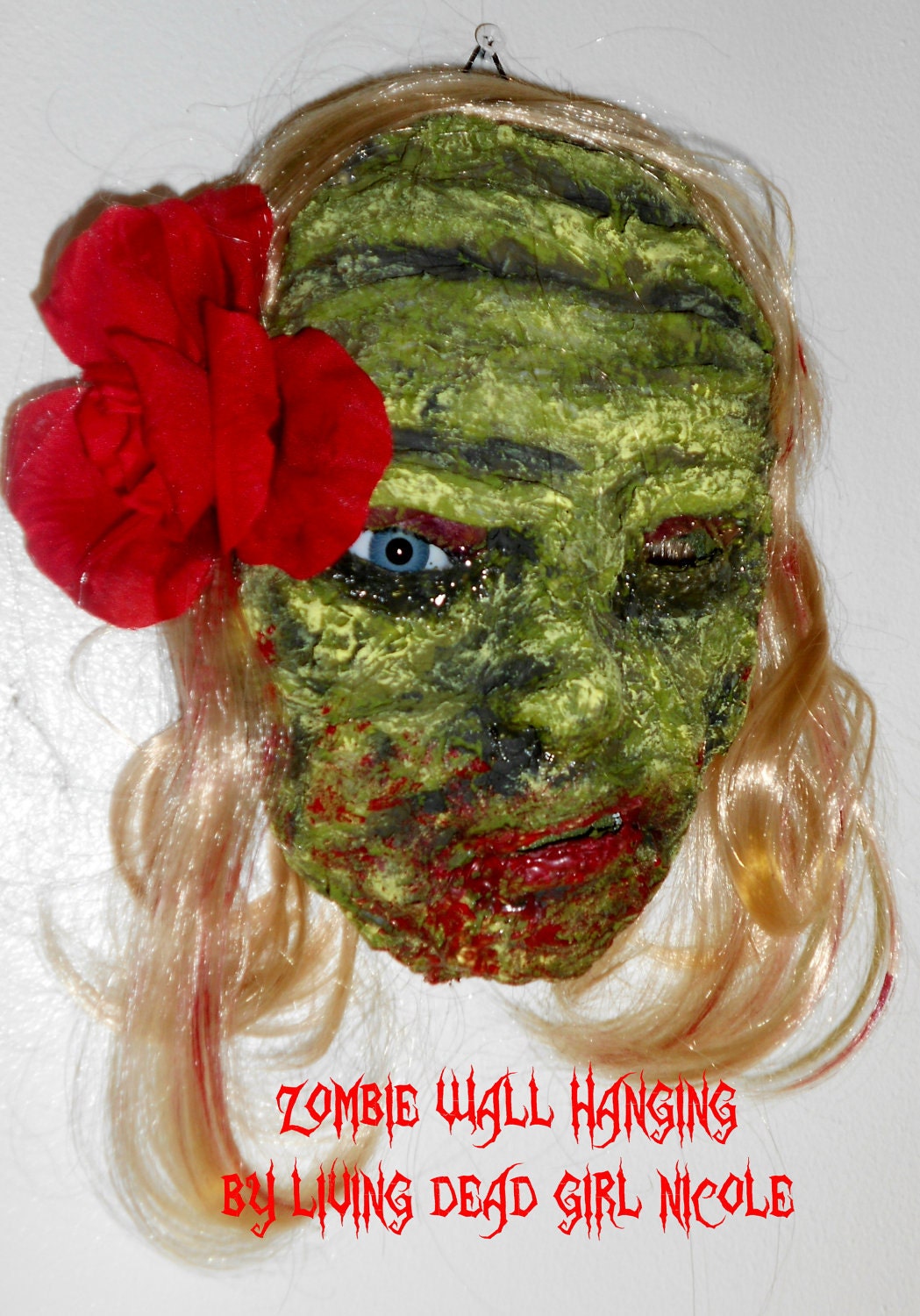 You will received the beautiful ghoul pictured!
Complete with...
Rotting green flesh!
One blue eye and one oozing eye socket!
Bloody blonde hair accented with a red rose - pin up girl style!
The back of the wall hanging has a mask like string you can use to hang it on the wall..
..or if your feeling fun wear it on your own face!!
Want me to customize a Zombie Girl Wall hanging for you?
Want to choose her hair color, eye color, flesh color and accessories??